01 March 2022
Airtastic Kildare opens this Thursday March 3rd!
A new Airtastic Entertainment Centre is to open on the 3rd of March in the location formerly known as Base Entertainment Centre, near Celbridge, Co. Kildare.
The massive indoor family entertainment centre will continue to offer some of the popular activities long missed in the area such as the huge soft play centre and party facilities, or the ten-pin bowling alley, but it also brings some brand new and exciting attractions suitable for all ages.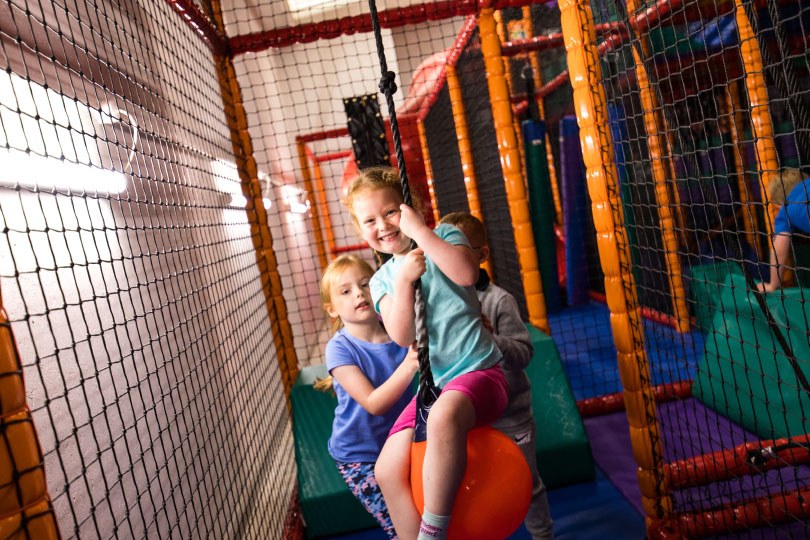 There is a new 18-hole Space themed adventure golf course that features three zones of challenges - the Moon, the Space Ship and Mars - with spectacular design and technical set-up that will test the skills and stir players imagination.
The prize-winning amusement arcade is the largest in Ireland and it's double the thrill. Players will not only enjoy the most popular and fun games, from arcade classics to the latest VR, but they also earn tickets to exchange for great prizes. The bigger the score, the more tickets and the bigger the prize.
The licenced NY Kitchen American restaurant offers delicious burgers, pizzas, wings and more great food and beverage options for all to enjoy before, during or after their activities. It's hard not to take part in one or more of the amazing activities, but NY Kitchen is also a tasty destination on its own.
Thomas Fegan, Business Operations Director for Airtastic Entertainment Centres said: "We received a fantastic response from the community who've missed the massive soft play centre, and we are certain the new activities will be sought after with the same level of enthusiasm. As the newest Airtastic centre, it is the result of our vast experience in this line of business and we are so excited to open on Thursday and to show the people of co. Kildare and the greater Dublin area some well-deserved good fun."
With the opening of Airtastic Kildare, some 50 plus jobs have been created. Airtastic encourages people interested in joining the team to follow their social media and apply for the positions available.
Combined with the other 4 Airtastic centres located in Bangor, Newtownabbey, Craigavon and Cork, Airtastic is now one of the largest leisure operators across Ireland providing the best entertainment to a wide range of customers of all ages. Whether it's for family fun, kids' birthday parties, school or group trips, work functions, nights with dates or mates or simply an excuse to celebrate the weekend – you name it, Airtastic Entertainment Centres will have it covered.
Learn about the different activities at Airtastic Kildare